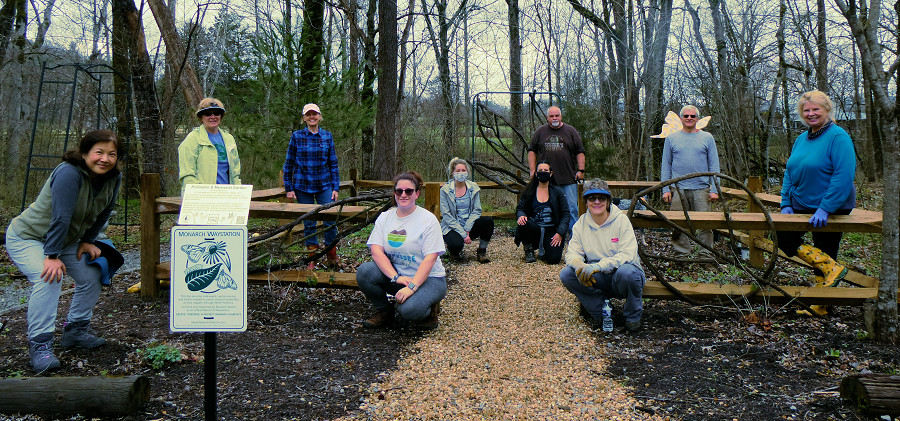 Saturday March 13, 2021, members of the Tuckaleechee Garden Club along with our Community Partners: Keep Blount Beautiful and the Little River Watershed Association continued the invasive plant maintenance at the Townsend River Walk & Arboretum (TRWA).
The maintenance concentrated on four areas of the TRWA as well as going back over past areas that have had invasives removed. Some of the removed plants include: bush honeysuckle, Japanese honeysuckle, privet, wild roses, creeping charlie, periwinkle and more. The removal of these invasives over the last few years has allowed the native plants to thrive.
While doing this maintenance we noticed the many wildflowers ready to bloom. Stop by this week and watch the amazing transformation from the Winter starkness to the beauty of Spring!
Help support our community partners with your generous donations. They are providing services, help and material that otherwise would not be offered.
Thanks to Everyone that Volunteered! Without your support this Townsend treasure would not exist.
Not a Volunteer show your support by DONATING to the continued maintenance and improvements to the TRWA, today!